Unleash the Power of Pinterest for your business
Newsflash!  Your customers are already on Pinterest and they're looking for products just like yours. If you're not there offering them what they're looking for someone else is.  So now's your time to start leveraging the Power of Pinterest for your business.
Pinterest is one of the most powerful marketing tools right now with over 90% of Pinners using the platform to make their purchase decisions, driving almost half of all online sales! 
Long gone are the days when Pinterest was simply all about weddings, DIY, recipes and crafting!  It is so much more than that and you should be making it part of your online marketing strategy.
 Take the leap of faith and move away from the never ending social media content creation cycle and join all the other amazing businesses driving traffic to their website, growing their email lists and selling their services while ultimately growing their business on Pinterest.
Get Started with Pinterest for Your Business
My 1:1 training and support package will walk you through step by step how Pinterest can work for your business and how you can grab every opportunity that this amazing platform has to offer right NOW!
In this 2 x 90min sessions you'll learn how to set up and optimise your account, how to design and create attention grabbing pins, start driving huge amounts of web traffic to grow your email list and ultimately get more sales.
We'll also look at best practice when creating your pins, how to pin your designs and when, to ensure you're doing all the right things to maximise what Pinterest can do for your business.
After each session you'll have time to implement what you've learnt in your own time and I'll be on hand to support should you have any questions.  
This package has been specifically created to enable you to fit it in around all the other things you've got going on, so you can get Pinterest in the bag, schedule your pins and get on with the day to day running of your true passion, your business.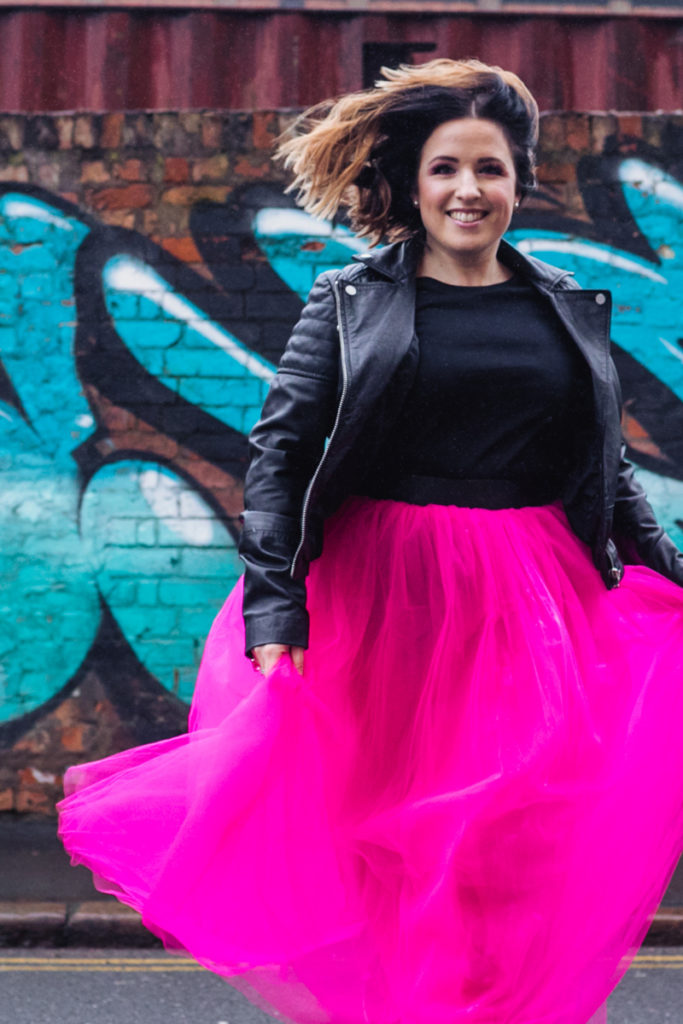 2 x 90min coaching calls via Zoom where we'll talk through:
How Pinterest works – the algorithm and feeds
Set up and Optimisation of your account
You're target audience and Pinterest goals
How to find and utilise keywords for your products and services (the SEO of Pinterest)
All about Pinterest boards
How to create scroll stopping pin images with Canva
How to create the perfect pin description

 

Content creation ideas

 

Optimising your content to drive traffic

 

Idea pins – What they are and how to use them to grow your following

 

Video Pins – What they are and how to use them
How to use Tailwind to schedule your pins for consistency and time saving

 

Understanding analytics to plan your content strategy
Measuring your results
Ongoing WhatsApp/email support

I'm here to answer any questions you have or if you need more detail on how to do SOMETHING covered in our training.  I'm Also happy to be a sounding board for content ideas.
BONUS 30 MINUTE Q&A CALL TO ASK ANYTHING SO YOU FEEL CONFIDENT GOING FORWARDS. 
Maximise the Power of Pinterest
Are you already using Pinterest? Have you set up your account and started pinning but you're just not sure if you're doing all the things you need to be to maximise the Power of Pinterest for your business and start seeing results?
That's where I can help!
In this 2 hour session we'll deep dive into your Pinterest account and see what you've been doing so far.  We'll look at your latest analytics to see what's working and what's not. 
I'll then coach you through how to fill your account with the right boards for your business, filled with the perfect pins for your products, including how to design eye catching pins that reflect your brand, finding the right keywords relevant to your products and how to put it all together to create the perfect pin every time.
We'll also go through how you'll know what's working and what's not by understanding Pinterest analytics and using them to plan your future content strategy.
You'll come away with a list of immediately actionable points to change up what you're doing and get the results you've been looking for.
Sound like you? Contact me here and let's work through it together. 
A 1:1 Power Hour is the perfect if you're actively using Pinterest for your business giving you the opportunity to fill the gaps in your knowledge and troubleshoot any specific problems you may be having with your account, giving you quick solutions to better optimise your Pinterest activity.  
It is also a chance to make sure you've got everything set up as it should be, so that your account is working for you and that you're following best practices when designing and creating pins so as not to waste any time you don't have.
We'll even take a quick look at your analytics and see what's working and what's not so that you can create more of what's working and hone your Pinterest content strategy going forwards.
My Pinterest set up service gets you started on Pinterest while you continue running your business.  Leave the set up and optimisation of your account to me.
What I'll do for you:
We'll have a 1hr strategy call so that I can understand more about your business, your brand, as well as define your audience, your Pinterest goals and key messaging
Optimisation and set up of your account
Claim your website
Install rich pins
Carry out keyword research
Design 10 branded pin templates for ongoing use
Create up to 10 optimised boards with 10 pins per board to kick start your account
Create a Tailwind account for ongoing management of your account
You then have one of two options, you can either choose to manage your account yourself and we'll get together for an 2hr intensive zoom or IRL training session so that you can fully understand how to take your Pinterest account forwards.
You can leave the ongoing management of your account to me while you focus on your true passion, your business.
My Pinterest management service gives you the time to concentrate on your true passion your business.  You'll be leaving your Pinterest marketing in expert hands, keeping everything on brand, while driving traffic to your shop or service. 
We'll start with an initial 30 minute discovery call – time for you to tell me about your business, get to know each other and see if we're a good fit.
Then I'll get to work ensuring your account is set up correctly to maximise everything we do together, with ongoing
Monthly pin creation
Pinning 150-300 pins per month – based on available content and recommended strategy for your individual business.
Ongoing Canva Pin design
Creation of Video & Idea Pins (if part of your strategy)
Daily scheduling of pins using Tailwind
Tailwind community management
Monthly analytics report
Content strategy ongoing based on analytical data and reviewed monthly

MINIMUM 3 MONTH CONTRACT in order to carry out sufficient testing and analysis of what's working and what's not for your account.
Online Courses & Workshops